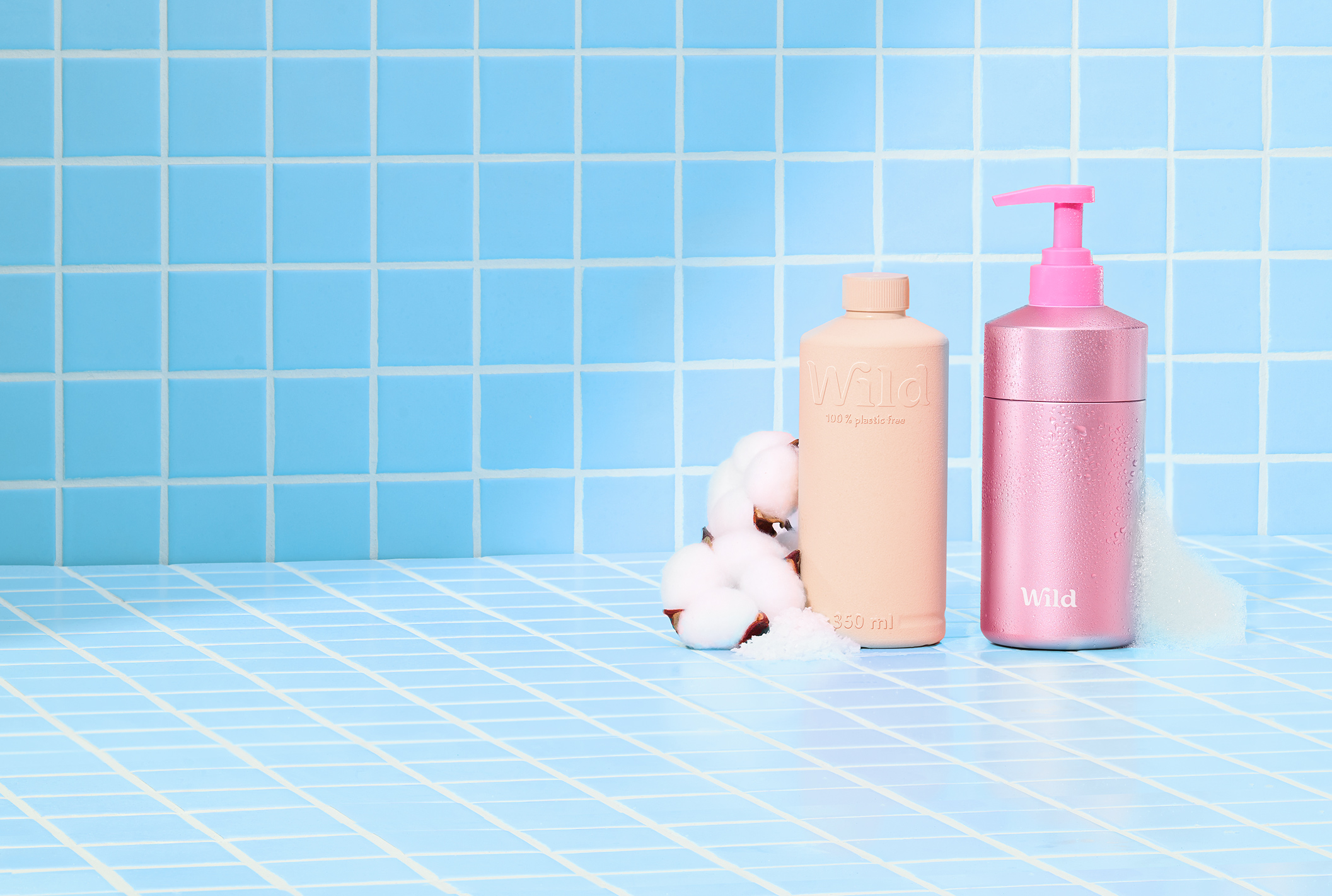 NEW IN
Fresh Cotton & Sea Salt Body Wash Starter Pack
1 Pink Case, 1 Refill
Why switch to our body wash?
100% Plastic-free Refills

Our refill bottles are compostable and biodegradable.

Premium Natural Ingredients

Made with the finest natural, vegan ingredients & no harsh chemicals.

Refillable Aluminium Case

Our stylish aluminium case is designed to last a lifetime.

Happiness Guaranteed

Don't like it? We'll refund you!
A bottle for life with compostable refills🌱
Our
100% plastic-free, compostable refill
packed in an
aluminium case
for life.
At the end of its life your refill bottle will biodegrade faster than a banana! 🍌
Fresh Cotton & Sea Salt 🌊
Energising & clean. Infuse your shower with a sense of purity and invigoration.
Jasmine & Mandarin Blossom 💐
Floral & sophisticated. A captivating blend of delicate florals and zesty citrus.
Sweet & Tropical. A delightful fusion of sweetness and tropical bliss.
Aluminium bottle for life 🛁
Elevate your shower routine with our premium refillable case that will sit proudly in your bathroom for years to come.
No decanting, mixing, or mess. Just slide the refill straight into your case.
Lather. Compost. Refill. Repeat.
Frequently Asked Questions
What makes your refills different to other body washes?
This is a body wash in a 100% plastic-free, compostable refill. Our innovative technology eradicates the need for single-use plastic from your bathroom.
Unlike other plant-based bottles our refill does not use a plastic liner. It is made completely of plants and will break down in your compost heap.
How many uses will I get out of a body wash refill?
Our refills contain 350ml of body wash and we estimate that 1 refill will last a person roughly 1 month, but everyone showers differently.
Is it vegan and cruelty-free?
Yes, we are proud to say all our products are vegan & cruelty-free and we absolutely never test our products or ingredients on animals.
What ingredients are used?
Our shower gel is made from gentle, natural ingredients making it suitable for all skin types.
You can find a full list of our ingredients here.
Can I get body wash on subscription?
Yes, you can! Simply choose your favourite case and refills here.
The price per refill will be £6 on subscription and £7 as a one-time purchase.