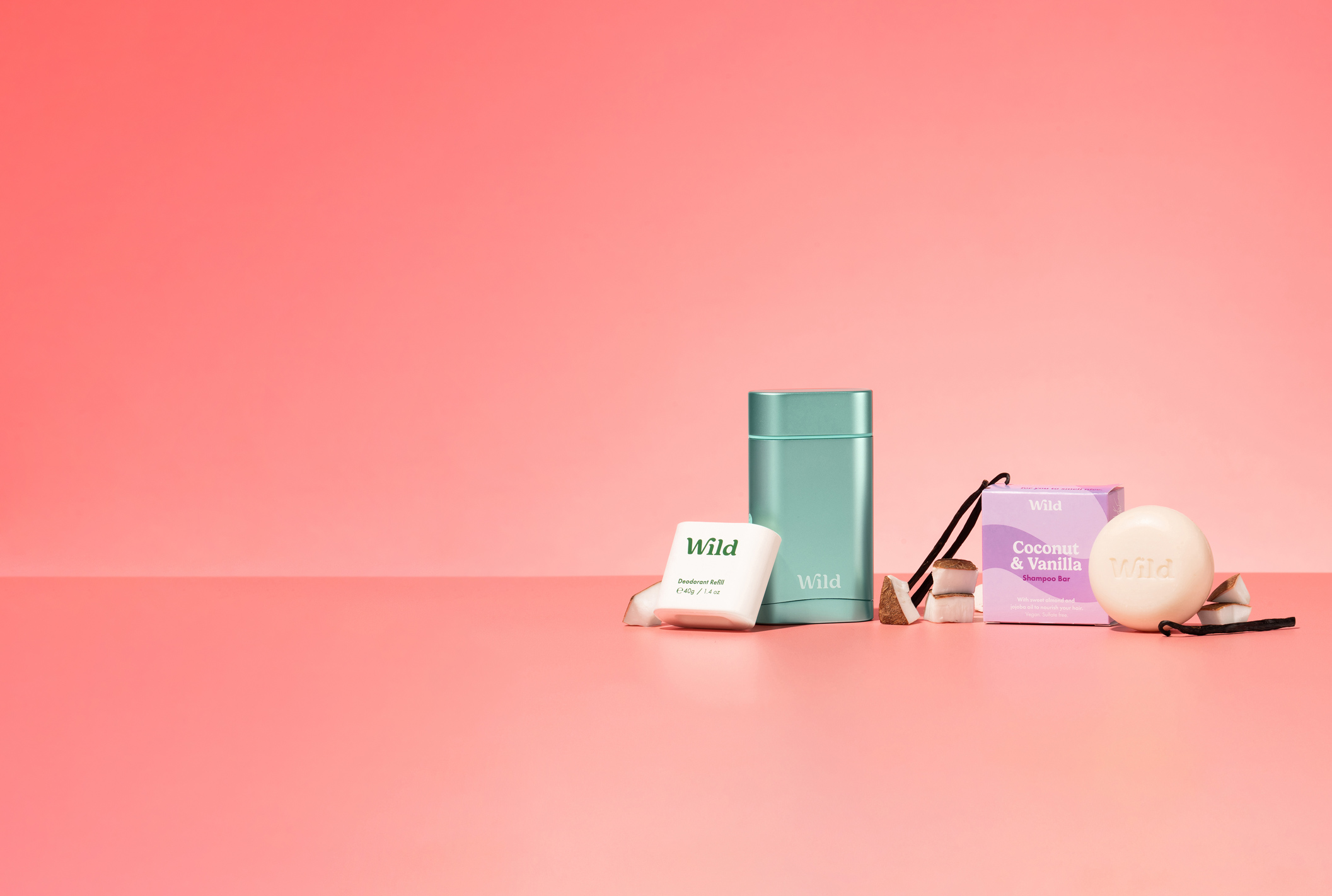 Coconut Shampoo Bar & Deodorant Starter Pack
1 Shampoo Bar, 1 Aqua case, 1 Deodorant refill
Made with natural ingredients

Enriched with natural ingredients like Sweet almond oil & jojoba oil

Long-lasting nourishment

Softens hair and smell incredible long after you get out of the shower

Free from harsh chemicals

Vegan and powered by plants, without any harsh chemicals or sulfates

Planet friendly

Lasts 2-3 times longer than liquid shampoo and with no plastic packaging at all, it's a win-win.
Make your hair routine more Wild 🧼
Customers who've tested our shampoo bars have said:
⭐⭐⭐⭐⭐
"I have used shampoo bars from other brands and found this bar to lather a lot easier. I found the shampoo didn't dry my hair out all. I would 100% swap today if I could." - Beth
⭐⭐⭐⭐⭐
"From the first wash my hair felt great! My hair is part-bleached, so the ends are dry, bt my hair felt soft even before I conditioned it! My scalp is less oily since using the bar." - Dawn
⭐⭐⭐⭐⭐
"WHEN CAN I GET IT??? I NEED IT IN MY LIFE! I DON'T KNOW WHAT I WILL DO WITHOUT IT!" - Lucy
How to use?
Step 1

Make sure your hair is really wet

Step 2

Rub the shampoo bar in your hands to activate it

Step 3

Massage the bar directly into your scalp and the lengths of your hair

Step 4

Continue to lather with your hands then rinse it off