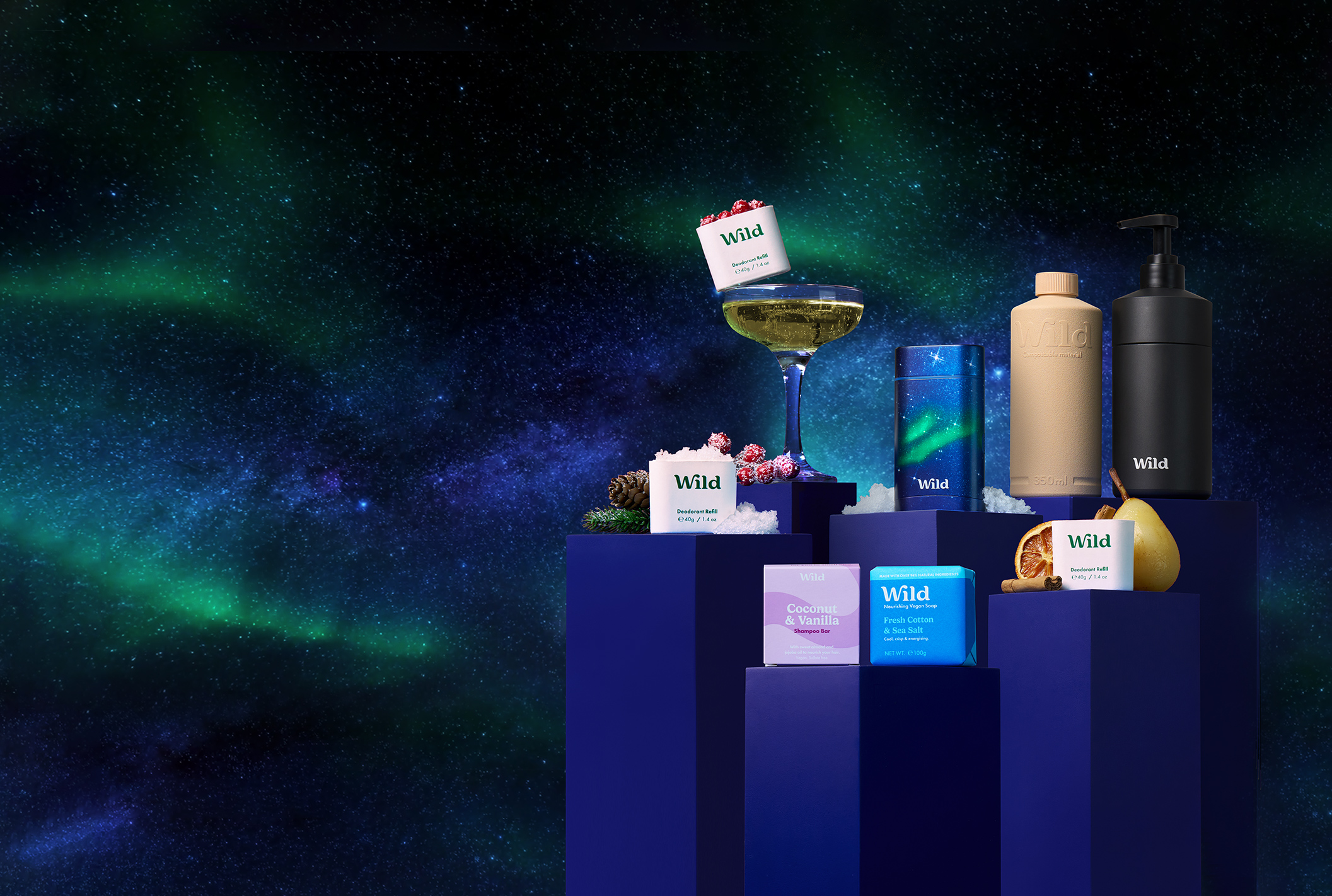 Limited Edition
Christmas Bathroom Starter Pack
Everything you need for a refillable, waste-free bathroom
Reuse for life

No nasties

Refill ready

Planet friendly
Add some magic to your personal care routine ✨
Journey to the Arctic skies with our Starry Night Limited Edition Deodorant Case, where mesmerizing stars light up the crystal-clear winter nights.
Fresh Mountain Air 🏂 - A crisp and invigorating scent for those who love the great outdoors.
Prosecco & Winter Berries 🥂 - A scent that captures the essence of holiday gatherings and cosy moments by the fireplace.
Spiced Orange & Pear 🍐 - A bubbly and vibrant scent perfect for the glitz and glamour of end-of-year celebrations.
Our brand new black Body Wash case and Thunderstorm scent. This invigorating scent captures the exhilaration and unique freshness of a thunderstorm.
Take a wash on the Wild side and smell even more Wild with our luxury soap and shampoo bars. Made with loving natural ingredients and in fresh smelling scents, you are guaranteed to have great day.
1x Coconut & Vanilla Shampoo bar
1x Fresh Cotton & Sea Salt Soap bar
Over 25,000 five-star reviews from certified sweaty people 💦