🚀 WE'RE LAUNCHING A NEW PRODUCT !
Your 1st Edition Wild Refill Natural Deodorant with Sustainable Packaging
SIGN UP BELOW TO GET NOTIFIED WHEN WE LAUNCH
The new Wild applicator is made from aluminium and post consumer recycled plastic. It has a shelf life of well over 5 years and is designed to eradicate single use plastic from your deodorant personal care routine.

We believe that to be truly sustainable, we must remove single use plastic completely from our supply chain which is why we've designed and invested these beautiful applicators.
Best of all, the slick design and appearance ensures a beautiful experience when applying your deodorant. Quality speaks for itself!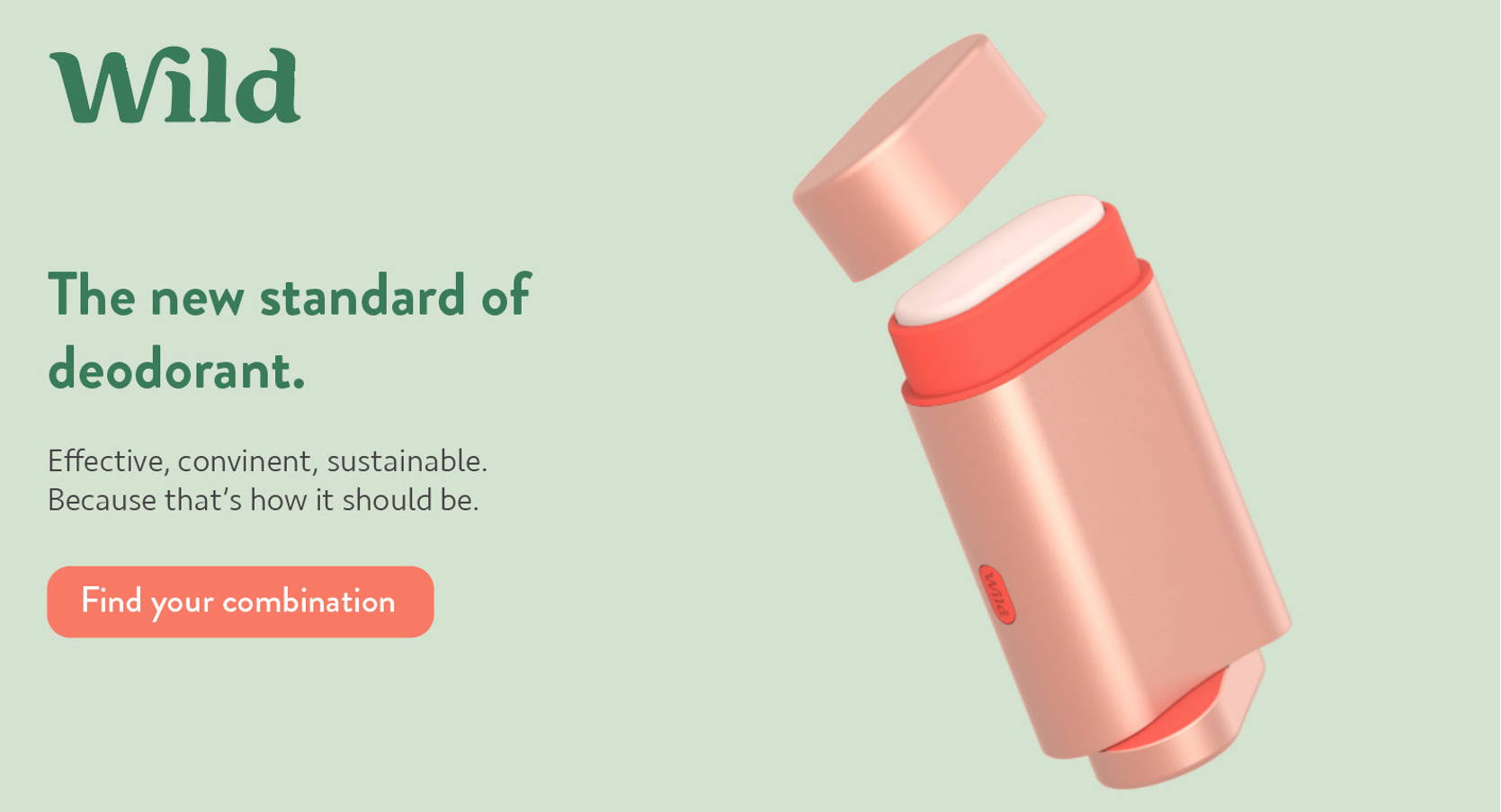 Biodegradable Card Refills
Our new refills our made with biodegradable card and are fully compostable.
Our natural deodorants are made with high quality ingredients and contain none of the nasty chemicals such as aluminium salts, parabens or sulphates.
We've made sure to buy all our ingredients from ethical sources whilst keeping our carbon footprint as low as possible.
Our deodorant is 100% made in the UK by natural deodorant specialist manufacturers.
Amongst other accolades, we are vegan friendly, cruelty-free, aluminium free and 100% effective in keeping you smelling fresh.
We're proud to be the global first 100% sustainable refill natural deodorant!